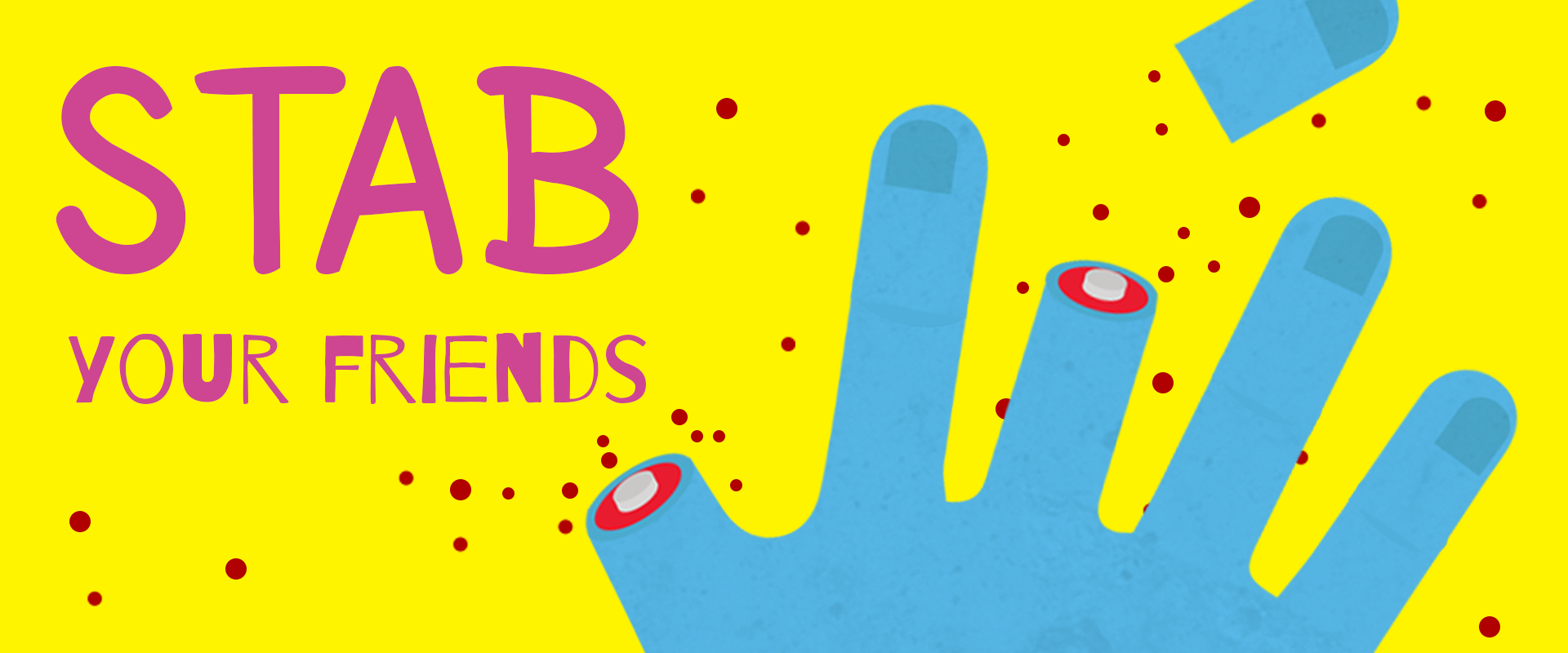 Stab Your Friends
A downloadable trash for Android
---
PLEASE ANSWER THE FOLLOWING QUESTIONS HONESTLY:
Do you wish pain and suffering upon those around you?
Are you jealous of other people's beautiful hands?
Do you wish to destroy all that you find beautiful?
Do you have a complete disregard for personal safety?
If you answered yes to any of the above questions, you should play:
Stab Your Friends
---
Cut your friends fingers off in Stab Your Friends - a local multiplayer game where you and your "friend" can take turns making swipes and stabs at each other's small, fleshy, appendages.
Be the first one to remove all of your enemies friend's stupid little useless fingers to win!
But don't lose - that would totally suck. You like your fingers.
Download
Click download now to get access to the following files:
StabYourFriendsBuild.apk
26 MB
Also available on

Comments
Log in with itch.io to leave a comment.
Oh wow, who made this?! Looks really cool! Oh wow! Good job! Whoever made this should give themselves a few solid pats on the back!
Yeah, wow I agree! This is really great work! And the Yellow! I just want Yellow on everything. It totally doesn't hurt my eyes to look at!
What are you people talking about?! This game is obviously a steaming pile of garbage trash! 0/10 would never wish this game upon anyone's phone.
That's not very nice, wpyle.
Sorry, your right. Maybe I was too harsh. I have been having such a tough week. I shouldn't take it out on anyone. My apologies.